Historic Corktown, Detroit
The Details
What's included in this promotion?
---
This limited promotion includes:⠀
An elevated portrait photo session⠀
(1) Professionally printed and matted 5x7 print with digital⠀⠀⠀⠀
Makeup application⠀⠀⠀⠀⠀⠀⠀⠀⠀
Natural lashes⠀⠀⠀⠀⠀⠀⠀⠀⠀
Personal wardrobe stylist⠀⠀⠀⠀⠀⠀⠀⠀⠀
Food spread⠀⠀⠀⠀⠀⠀⠀⠀⠀
Unlimited mimosas ⠀⠀⠀⠀⠀⠀⠀⠀⠀⠀⠀⠀⠀⠀⠀⠀⠀⠀⠀⠀⠀⠀⠀⠀⠀
A special gift! ⠀⠀⠀⠀⠀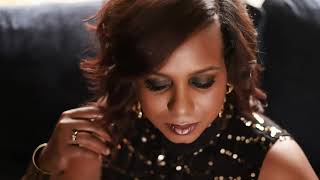 ---
This is great! How much?
---
A photo session with Navy B. Rae is always such a great experience that we've designed this pop-up to be shared with a friend...or a sister...mother...neighbor. Deciding who to bring will be the hard part! We just ask that everyone be at least 18+. This limited promotion for two (2) is only $390 per person. If you decide to enjoy this experience solo, this limited promotion is only $435.
---
What time is the pop-up?
---
The session times will vary between 9a-2p. You will need to reserve a session time in order to attend. Please click here to start the process to reserve your timeslot.
---
When will I know my session time?
---
You will be made aware of your session time after July 9th. However, you will still need to reserve your space for the day. Start that process by clicking here.
---
What does "21 women in 2021 promotion" mean?
---
Navy B. Rae will be shooting 21 women in 2021, and we would love for you to be one of them. At the end of the year, we will be hosting a luxe gallery style reveal party. This will display images from this year and show the beautiful, powerful and luxe women of 2021!
---
This all sounds amazing! Where do I start?
---
So glad you are excited to be included in this limited promotion! First step is to start here. This will allow us to know you are interested and will also schedule a consultation. When you are ready to move forward, you'll then submit payment to reserve your spot! Navy B. Rae Photography will then communicate the session time with you soon after July 9th.
---
Is there a deadline to register?
---
Yes. In order of us to provide you with be best elevated Luxeperience, we ask that you please reserve your session at the pop-up by July 9th. Please click here to begin the process to reserve your session.
---
---